---
Here's the (longer) story so far…
NOTE: This is a work in progress, on all levels.
---
1988 — 2000
Born to a dreamer and an engineer. Grew up in Georgetown, Texas playing with LEGO, pretending to excel at soccer, and rocking several years of home-schooling. The Internet was magical beyond belief and I could never get enough SimCity.
2001
Joined and began attending home-school co-ops in the greater Austin area, introducing me to a strange new phenomenon that people around me called "friendship." This exposed me to the Xbox and Halo for the first time. I would never be the same.
2004
After building my own computer, playing a ridiculous amount of Halo, and dabbling in the modding scene at its peak, I decided to lead a modding group called "Project Torlan" to convert Halo PC, in its entirety, into the Unreal Engine. Turns out that managing a team of amateur game developers scattered across the globe is somewhat of a challenge. Who'd have thought? We did manage to ship a lot of transmuted content, though. You're welcome, Internet.
2005
Starting to come into my own, I began my "Senior Year" of "High School" (still independently educated, though less at home and more in groups of other home-schoolers). Acne, angst, and mathematics interleaved with long hours of Halo 2 and Call of Duty. I also discovered Coldplay, began painting, and portrayed the Prince in a musical production of Cinderella. It was grand. I would never be the same. Again.
2006
Having secured both a sports car and an acceptance letter to Texas Tech University, I set my sights on the Future. I'd also developed an acute talent for acting (melodramatically) and video games, so I wrote and performed this little oddity of an "Original Oratory" to win first prize at the State-level NCFCA home school Debate competition. You're welcome again, Internet.
2007
Having burst onto the campus scene with all the precocious hubris of your average Freshman, I added a Philosophy major to my Physics major in order to John Galt-ify my life a bit. RadioShack and the 911 Truth Movement kept me busy over the long, hot summer. I started journaling, voted for Ron Paul, and fancied myself a political activist. Oh, college…
One of my favorite excursions in '07? A stint running stellar observations for Dr. Ron Wilhelm at the McDonald Observatory in West Texas. Out there in the still, secluded heights of the Davis Mountains I met my first love… HDR photography.
I would never…
…be the same.
2008
The most thoroughly-documented year of my life to date marked one significant change after another. I gave up the Jew-ish religion of my youth. Smoked weed and made love for the first time. And read more Philosophy essays than I ever would've imagined possible. Incidentally, I decided that was the Way I wanted to Go, so I dropped my Physics degree in the Fall.
Oh, and started a podcast. NBD.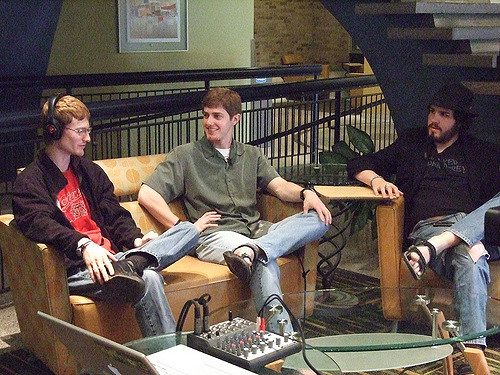 2009-2010
More college. Mostly Philosophy of Religion. Honors College mentoring. Tweeting-Up with my geeky homies. Way too much gaming, caffeine, and pizza for my own good. But straight A's all the way into my last semester, when exactly one wheel fell off. Upon graduating with newly-minted dual degrees in Philosophy and General Studies, I returned home to live with my parents. Like ya do. #Millenial
Aaand I had a viral video. It was a weird time.
2010-2012
Without any better ideas, I went to work for Apple Retail in Austin, thinking it'd be a cakewalk. It was not. Turned out my Human Empathy meter was pretty low, and that was literally 95% of the job. I struggled. Drank. Overate. Diverted myself with vintage computer collecting. On the upside, I found a supportive community of adults for the first time in my life, as my coworkers and I came together to face the consumer onslaught. I swapped out hundreds of broken iPhones, and Apple treated me well.
But it wasn't a career.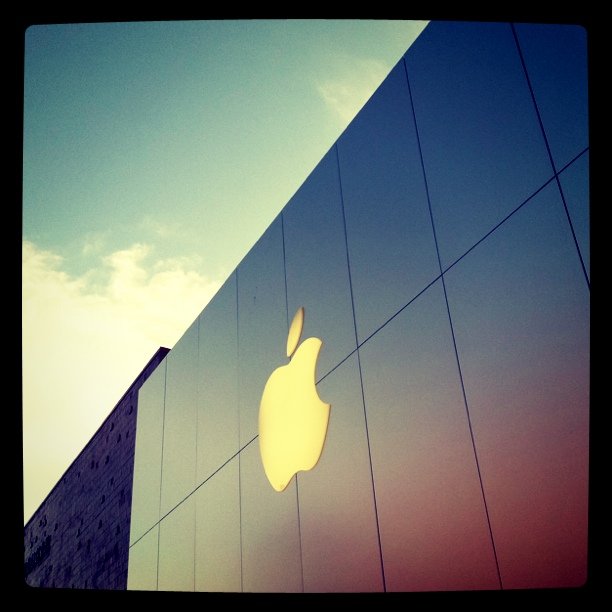 2013-2014
A chance encounter with a retired lawyer rescued me into the Austin Startup Scene. I built the operations backbone for No. 4 St. James, an experimental high-end Texas online retail company. I drank gallons of artisanal coffee, learned enough JavaScript to get myself into trouble, and packed hundreds of boxes full of nice things for people I'd never meet. In my "spare time" I finally started dating successfully, revived and then re-retired my ASL art, and created a pop-up Computer Museum at SXSW. Life in the Future was everything I dreamed it'd be.
And yet…
2015-2016
Shit got Real as I turned 27. Laid off. Broke up. Burned out. The world looked sinister, and I had a panic attack. Then I googled "ecovillage" and the clouds parted. 3 months later I was living out of a backpack in the middle of Europe, discovering a Bright Future. I found my Purpose, fell in Love, and finally felt Free in a way I never could've conceived. Basically went full Hippie. Thought I was gonna become a Permaculture farmer and live peacefully in Community, never again ensnared by the tangled thicket of the Network.
Then the Shadow I'd been suppressing for my whole adult life reared its ugly head. I realized I had Work to do. Needed to take some serious time off to Heal. So I made my way home to Austin and Started Again.
2017-Present
Vipassana Retreats and community house experiments and a long, patient nurturing of a personal consulting business followed. I've been learning to eat good food. Take care of my body. Be kind in relationships. And most of all, the Path has awakened within me. I see the Truth everywhere I look now. And when I don't, I look again. There's a Way out of Stress, and I'm cultivating it every day. The Work ain't done yet, but it sure as hell's going faster than ever before. I will never be the same again. Ever.
Here's to Now.